10+ Years of Roofing Industry Knowledge
Denny Phillips is a Colorado native who grew up immersed in the world of residential and commercial construction. From helping his dad on the job site to working on his grandparents' farm on the western slope, Denny was raised on hard work and productivity. 
After 10 + years of working for large and small Colorado roofing companies, Denny decided to take his vast knowledge, experience, and strong work ethic and build his own front range roofing company.
Not just any roofing company, but one built around his values and work ethic. Denny's Roofing offers the best in expert roofing, customer-focused service, and insurance claim assistance.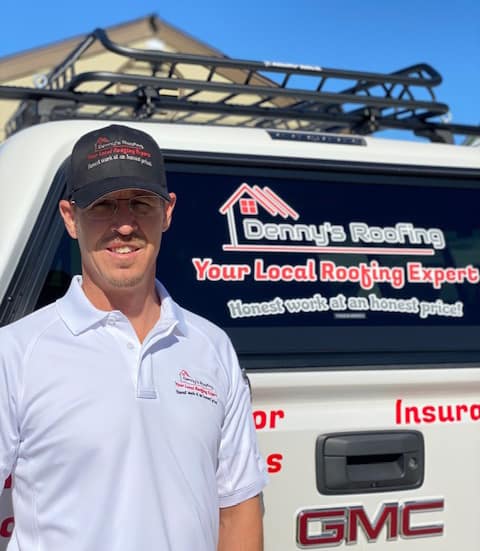 Denny and his extensive team have worked on well over 4000 roofs up and down the Colorado Front Range! So you can trust that you and your roof are in good hands.
Our Mission:
To provide an honest experience and go the extra mile with EVERYONE we work with — no matter what!
Our Vision:
To see EVERY roof we touch be safe and secure!
Our Values:
We communicate clearly
A 5-star experience by Design
Integrity is what you do when no one is watching
Problems are an opportunity to WOW someone
We do what we say we're going to do
Honest work for an honest price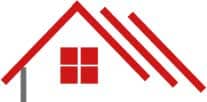 A Letter from Denny
Greetings,
First of all, I want to thank you for taking a minute out of your busy day to review what my company — Denny's Roofing — can offer you and your friends and family, and how we absolutely guarantee MORE than just your satisfaction.
Give us a chance to show you and your connections how REAL SERVICE in the construction industry should ALWAYS be!
Once a storm hits, I know you'll have been approached by more than your fair share of roofers that are asking you to sign a contract as soon as they say hello. Most are likely making promises and offering you the moon. ALL Roofers these days are all typically selling the same thing: free Inspections, free Class 4 Upgrades, blah blah blah… Honesty I think it's funny because we ALL offer that to everyone, yet most roofers try to spin in a way that seems like it's something special. Well… (hint – hint) It's not. It's a given these days.
I OFFER THAT TO EVERY ONE OF MY CLIENTS because I believe in offering a great product at an honest price. Big Deal! BUT, there are some things that truly are a really big deal…
What REALLY sets me apart from ANY and ALL of OTHER Colorado roofing companies:
We provide GREAT communication from start to finish. Let us prove it to you; call us and see!
Our responsiveness. Most times we respond within minutes, and ALWAYS within 24 hours.
Professionalism. We live and die by our reputation… my team and I take it VERY seriously!
Quality. As the owner of the company, I inspect EVERY job MYSELF. It WILL be done RIGHT… EVERY TIME.
Our value proposition. Above and beyond service guarantee at a fair and honest price.
Punctuality. YOUR time is more important than ours. We do what we say will be done, when we say it will be done, except under rare circumstances (which are ALWAYS clearly communicated).
Honesty. You'll get the straight truth without the big sales pitch or dog and pony show.
If you're interested in learning more and giving us a chance to earn your trust and respect, I'd really appreciate the opportunity to share how I can be a service to you. And after your job is done right — eventually your friends and family. Because in my eyes… your REFERRAL is sacred! I want you to have your friends and family call you, to gush and thank you for recommending us for a job MORE than well done! And they will.
I guarantee it!
Thank you for your time in advance.
Denny Phillips
Owner/Operator
970-275-4012
[email protected]