Your home is the safety net for your family.
Having trouble with your house should be the least of your worries. When a Storm hits the neighborhood and you realize that you have some damage, you want to know that your local Colorado front range roofer can take care of all your exterior needs. Denny's Roofing is your one-stop-shop. And as EXPERT insurance claims specialists, we'll make sure your roof replacement is taken care as quickly and efficiently as possible.
We strive to make it as hassle free as we can.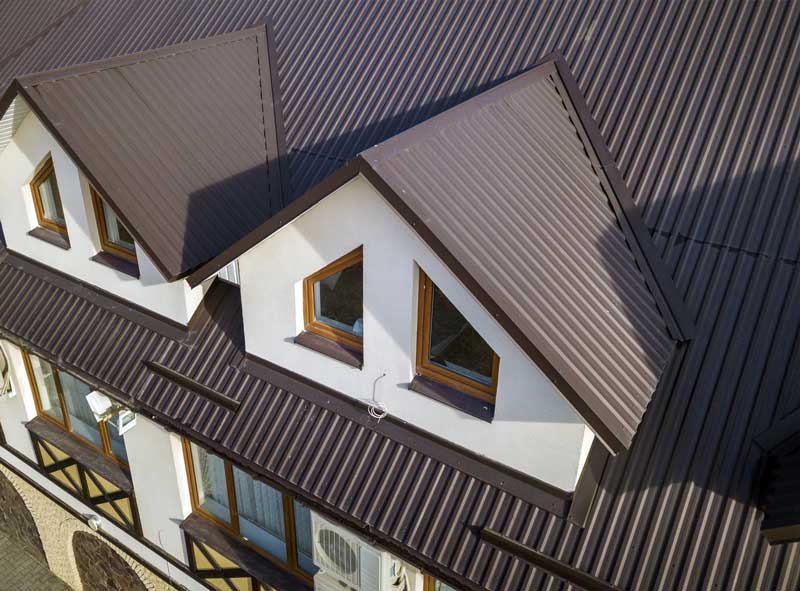 Our crews have replaced 1,000's of residential roofs all over Colorado, up and down the Front Range, and we look forward to earning your trust. We'll WOW you with our 5-Star Customer Service Guarantee!
Take a look at our customer reviews so you can see what others are saying about us, and their experience. It will give you peace of mind that you're making the right choice in hiring us as your roofing company! Whether you're coming to us after a storm for a full roof replacement, a repair because of existing hail or wind damage, or you just need someone to get up on your roof to check and see the condition, we're ready to take your call and help out.
Here's what we can take care of for you:
Full Service – Hail Damage Restoration
New Roof Installation
Complete Roof – Remove and Replacement
FREE Upgrade to Class 4 Impact Resistant Shingles
Workman Warranty on All Roofs that we Replace
Gutters – Replace and/or Repair
Siding Replacement after a Storm
Window Replacement after a Storm
Screen Replacement
Painting/repainting damaged areas of Home Exterior
Skylight – Replacement
Solar Panel – Detach and Reset for Roof Replacement
Emergency Tarping Services for Exterior Damage
Flashing and Soffit inspection, Sealing and Repair
FREE Insurance Claim Support – We are Insurance Specialists
Risk Free Contract
And more…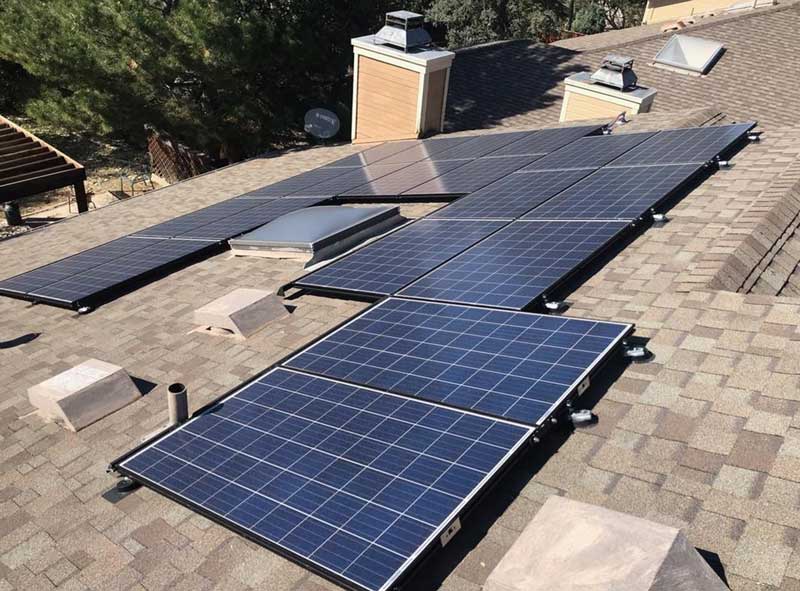 We can install all kinds of roofing materials to meet your needs:
Composition Asphalt Shingles – We Install ALL Classes/Types and Brands of Shingle
Architectural Shingles – We Install ALL Classes/Types and Brands of Shingle
We offer FREE Class 4 Shingle Upgrades – Great for savings on Insurance Policies
Flat Roofs – EPDM / TPO / Vinyl / Rubber /
Slate / Tile Roofs
Shake Shingle & Faux Shake and Tile
Custom Sheet Metal and Flashings
Skylights
Solar Panel – Quick Detach and Reset
Metal Roofing is becoming very popular. We can install all kinds of metal roofing materials!
Standing Seam Metal Roofs
Stone Coated Steel Roofing
Aluminum Roofs
Corrugated Metal Roofs
Copper Roofing
Metal Tile Roofs
Metal Slate Roofs
Tin Roofing
Zinc Roofing Panels
Call us to schedule a FREE Inspection, receive a FREE Estimate, and/or a FREE Roof Assessment and the best experience that you could ever have.

The proof is in our 5-Star Service Guarantee!
Call us NOW to experience what makes us different to work with.
5-Star Credentials and Customer Service Guarantee.
Our credentials are impeccable and you can see by our online reviews that we have a 5-Star reputation. We guarantee you won't find another company that will offer the type of customer service experience that we do. Period.
Locally Owned and Operated: Our office is located in the heart of Longmont. Our project managers and roofing teams do roofing and exterior work all up and down the FRONT RANGE, even into the mountains on certain projects. The ULTIMATE VALUE that we offer is that we treat our customers like family. Since our name and reputation is known throughout town, and most of our business is from referrals from appreciative customers, we'll make sure to provide incredible service on every project. Our reputation depends on it.
Clear and Consistent Communication: With each roofing project, you'll receive one dedicated project manager who will take care of your roof from start to finish. We'll create clear expectations and stick to that timeline.
10+ Years of Roofing and Contracting Experience
BBB Accredited
Fully Licensed & Insured
FREE Inspections & FREE Estimates
FREE Upgrade – Impact Resistant CLASS IV Shingles
Each Client – Dedicated Customer Service Project Manager
Denny's Discounts with a FULL Roof Replacement
Military Discount – $250
Senior Discount (ages 65+) – $250
Refer-a-Friend Referral Fee – for Clients/Vendors- $250