When I decide that I want Denny's Roofing to REPLACE MY ROOF — What do I do FIRST?
FIRST, Know We Will Help You Throughout the Entire Process
We know that getting a new roof is a big project with a number of big decisions to be made.
But it doesn't have to be difficult. Anything that involves insurance claims can be confusing and intimidating, but the professionals at Denny's Roofing are here to help.
Our knowledgeable staff will work closely with your insurance company and municipal building department to get all the details worked out. Then, we install your roof using high-quality materials that are guaranteed to last. In fact, all our shingled roofs come with a lifetime workmanship warranty. What do you do? You pick out the type of shingles you want and we'll handle it from there!
Check out our PROVEN PROCESS that takes you from the initial FREE INSPECTION all the way through the build out to the FINAL Inspection of your new roof.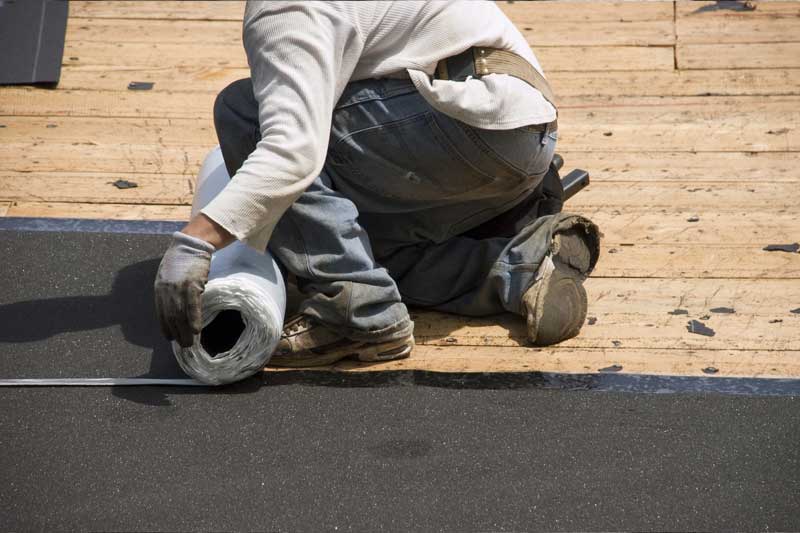 FIRST CONTACT – You have your personal project manager schedule a FREE roof inspection, and less than 24 hours after your call, we'll get up on your roof for an inspection.
CONFIRMATION OF DAMAGE – We sit down with pictures and discuss the damage and the process of how to move forward (if it warrants a roof replacement or repair). We'll decide if we need to contact your insurance company to open a claim. If you've already made a claim, we'll meet the adjuster for their inspection.
ADJUSTER INSPECTION – Your insurance company will send out an adjuster to look at your damage and get the claim started. It's best to have us there as your advocate to make sure they see all of the damage during first phase of the claims process. It can save you from big headaches down the line with your claim to have us there for your initial inspection. The adjusters are looking at multiple homes in a day and can easily miss damage that should be covered. Only 3% of homeowners ever have an advocate working on their behalf, making sure that they're indemnified.
CONTINGENCY AGREEMENT – You give us permission to work with the insurance adjuster once you open a claim. This allows us to work with them on your behalf to ensure proper coverage as your contractor.
INSURANCE ESTIMATE & SUPPLEMENTS – Once you receive your insurance estimate/scope, we'll explain the estimate in detail and work with the insurance company through "supplements" to the claim to make sure that everything is properly covered before starting the work. You'll be updated at every step along the way.
SCOPE OF WORK PLAN – Now it's time to pick a date for the work! Choose the correct materials and color of the materials for the roofing build, and any other trades that will be going on. You get to choose who your contractor is going to be. Make sure it's someone that you like and trust. You'll be in contact with your contractor a LOT during the process. Hire a professional and someone that is responsive from the beginning (hint: like us!)
BUILDING PERMIT – We'll apply for the building permit with the city or county with our general contracting license for proper inspections along the way.
ROOF INSTALLATION – This is usually a one to two-day process, depending on the size of your roof. We'll have our crew out on your roof bright and early, and work until it's completed. Your project manager will work closely with you to keep you informed on the progress, preparation, and what to expect for the build-out. We want you to know that this part of the process is quite noisy and messy, but it will only be for a short time. You'll be surprised by the amount of work that's done in a short time after so much preparation. Please READ all the suggestions from your project manager. The safety of your home, pets, children, and property is our top concern.
CLEAN UP – The average roof will have approximately 25 to 30,000 nails between the tear off and replacement. We also pull off massive amounts of roofing material. It's noisy and messy, but by the end of the project, everything will get put back in place perfectly! We do multiple nail sweeps to ensure your safety.
INSURANCE INVOICING – Once the work is complete, we'll invoice your insurance company for a final payment. You should receive your funds directly from the insurance company. Sometimes final payment requires approval from your mortgage company to ensure the work was completed.
FINAL CUSTOMER INVOICE – A final invoice will be emailed to you with confirmation of the work that was completed per the insurance estimate, and all claim allowances are finalized. We'll sit down and explain exactly what work has been done and go through each line item with you on the invoice so that you completely understand what's done.
FINAL ROOF INSPECTION – Your project manager will arrange for your final roof Inspection by the city or county.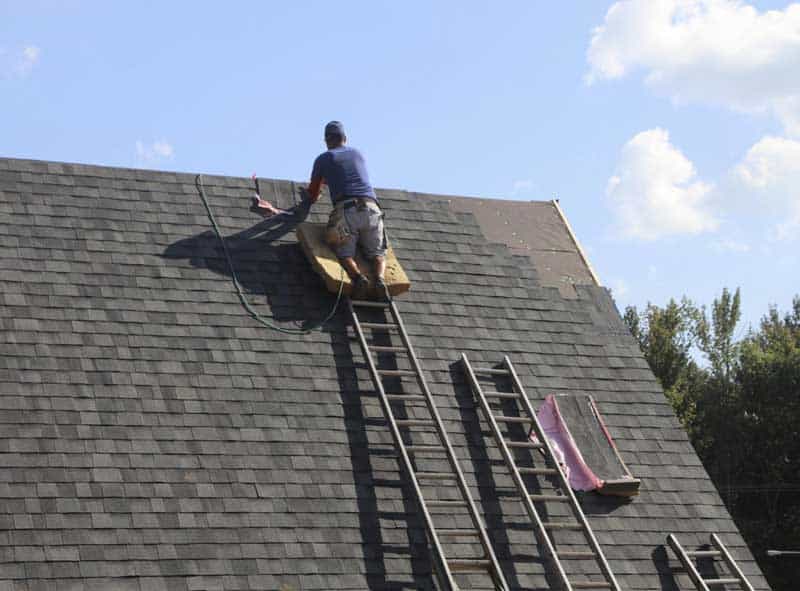 Getting a roof replacement with an insurance claim is a big process, and along the way, there are bound to be a lot of questions and concerns that will need to be taken care of.
There might even be a hiccup or two that needs to be addressed. We're committed to providing excellence with our customer service. We'll always make things right to the best of our ability.
You have our promise that we are there with you, EVERY STEP OF THE WAY.
At the end of the process, we want you to feel GREAT about referring us to friends and neighbors, having had an excellent experience with the Denny's Roofing team. We work our tails off for your referrals and it's how we've been so successful over the years. We don't just want you to be a "satisfied" customer, but a "raving fan" with our knock-your-socks-off 5-Star customer service experience.
Take a look at our reviews so you can see that we don't just talk about GOOD EXPERIENCES. We walk our talk! And we have our raving fans to show for it!
CONTACT US BELOW for a NO Obligation, NO Pressure Conversation about how WE WILL DO MORE than just meet your expectations! We love questions! Call us Now.