Colorado Roofing You Can Trust
After 10 + years of working for both large and small professional roofing companies, Denny decided to use his knowledge, experience, and strong work ethic to build his own front range roofing company. A company and staff that TAKES PRIDE in 5-Star Customer Service during the entire construction or repair process. Denny's Roofing offers the best in expert roofing, customer-focused service, and expert insurance claim assistance.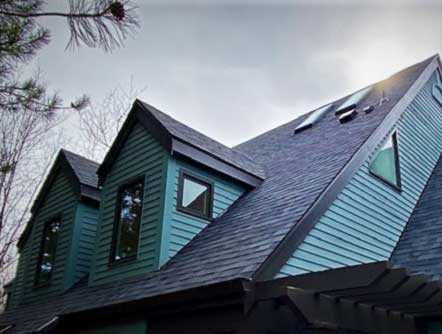 Residential Roofing
Your home is the safety net for your family, and trouble with your home should be the least of your worries. When a hail or wind storm hits your neighborhood, we'll be there to help with either a roof repair or a roof replacement. As expert insurance claims specialists, we'll make sure your roof replacement is taken care of as quickly and efficiently as possible and take the stress and worry of knowing it is being done RIGHT off your shoulders.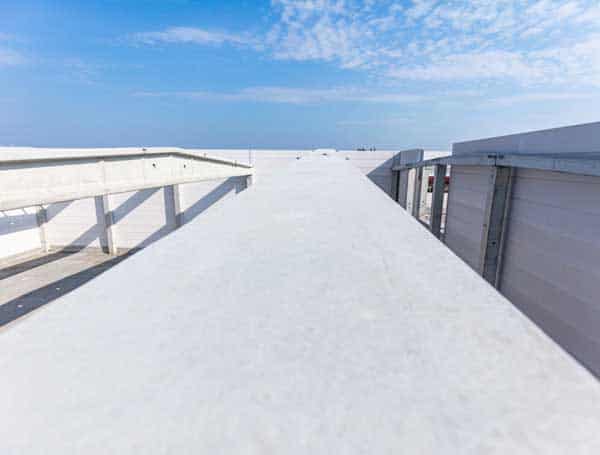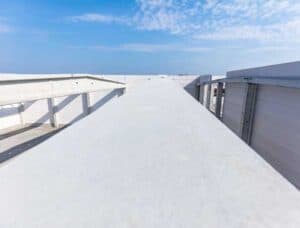 Commercial Roofing
Your business is most likely the foundation of your family's livelihood. So, making sure your commercial building is in top shape will be our top priority when you work with us. We provide expert commercial roofing services to Colorado Business Owners and Property Managers.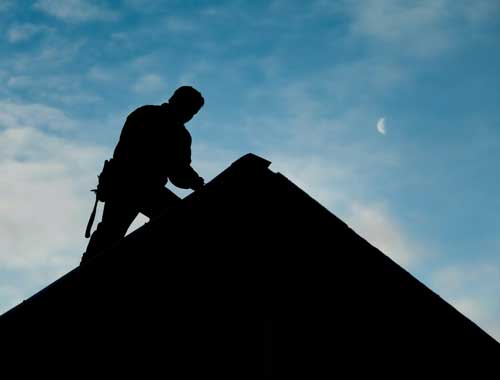 Roof Repairs
Most roofing companies only want to care for homeowners if a full roof replacement is involved. We're all about building relationships with homeowners throughout the Colorado Front Range. If all you need is a roof repair, we'll be there to take care of your repairs, no problem. We can do an emergency repair or sometimes an emergency tarping fix to keep the weather from causing any further damage until we can get the proper materials to the site to do it right.
You've found the roofer you've been looking for!
With so many roofing companies out there, it's essential to know that when a storm creates damage to your home or commercial building, hordes of "storm chasers" will come in from out of state and start knocking on doors, promising you the moon to get you to sign a contract.
The issue is that companies from out of town are here to slap on a roof and then head home once the storm rush is over. And if you have issues with it, they're gone with no real warranty or recourse because they are not relying on a good reputation or reviews. They're in and out. And it can be hard to figure out who to trust because they have a slick sales force. They know what to do to get you to sign a contract before you know it, locking you in with them. Hint: if something sounds too good to be true… or the price is THAT MUCH less than other bids… it's too good to be true. It's a bait and switch. Be CAREFUL.
Your roof is the first line of defense against the elements and is too important and expensive to leave up to chance. You need a roofing company with years of experience and exemplary customer service. One that'll be here with you for years to come and stand by their work. You also need a company that will stand by its warranty and is here should something happen over time.
Denny is a native, born and raised in Colorado, and isn't going anywhere. He's proud to be your choice as part of his company's 5-Star reputation and his referral network of satisfied customers. If you want to speak to someone else that we've worked with so that you can hear from a satisfied customer, we can certainly arrange it. During the roof replacement process, our team gets close with our homeowners. We have created lots of raving fans over the years and look forward to you becoming one too.

The Denny's Roofing ream will see you through your roofing and exterior needs from start to finish. We want to help you improve your home or business, creating a place you feel safe, protected, and comfortable, knowing your repairs were done right. 
At Denny's Roofing, we are:




We'll walk you through the process better than ANY OTHER COMPANY will. Guaranteed! When you have roofing and exterior needs, Denny's Roofing is the company you can depend on. Now and forever.
Local Front Range Roofing Experts
Denny Phillips is a Colorado native who grew up immersed in the world of residential and commercial construction. From helping his dad on the job site to working on his grandparents' farm on the Western slope, Denny was raised on hard work and productivity. He knows what's necessary to put on a proper roof that will meet the needs of our beloved Colorado climate.
We look forward to showing you what a GREAT Contractor experience can be like when you choose us to partner with!
We can't wait to hear from you.
We are here to answer any and all of your questions!
What makes us different?
Here is why Denny's Roofing stands out:
| | | | |
| --- | --- | --- | --- |
| Item/Type | Most Other Companies | Denny's Roofing | Benefit |
| Number of Nails Per Shingle | 4 Nails | 6 Nails | Durability – And Increased Wind Resistance to 130+ MPH |
| Valley's – Water Leak Barrier | Only if Required by Code | Always on EVERY Job | Install Ice & Water Seal Waterproofing – Valleys have the highest probability of leaking. |
| Penetrations – Provide enhanced Leak Barrier | No | Always on EVERY Job | Install Ice & Water Seal Waterproofing – Seals all openings/penetration points on the roof |
| Metal Flashings and Drip Edge | Galvanized 2"x2" | Baked on Enamel 2"x4" | Durability – Rust prohibitive and better protection against the elements |
| Felt Underlayment | Paper | Synthetic Fiberglass | For Durability – Superior tear, wind and water resistance |
| Starter Shingle Course | Sometimes None or Only on Eaves | Always on Eaves & Rakes | For Durability – Increased wind resistance and roof attachment and edge support |
| Paint Metal Vents Plumbing Boots | No | Always | Sustainability – Protects the metal from rusting/leaking – matching the color of roof |
| Workmanship Warranty | 1 – 2 Years | 5 Years | Quality – Manufacturer Trained Certified Installer on job site |
| Shingle Warranty | 5 – 10 Years | 30 to 50 Year | Stand by Manufactures Warrantee |
And ABOVE ALL, Our 5-Star Customer Service Guarantee!
Our EXPERT Project Management
Communication Excellence Commitment
93% of our Business Comes from Referrals
Which means, when you work with US, you'll be HAPPY!